What we do
Advanced technology at the service of recycling
The AMP Recycling production lines operate with an installed recycling capacity of approximately 60,000 tonnes of post-consumer PET food packaging per year. The production lines boast cutting-edge equipment, like laser, infra-red and optical selection units that can guarantee the greatest efficiency. AMP is today a pole of excellence in recycling, which can convert post-consumer PET trays and bottles into high quality secondary raw materials that it then supplies to the ILPA Group companies and selected European customers. The AMP plant is certified EuCertPlast and EuCertPlast Food and it only procures from selected European suppliers. This allows us to maintain high product quality standards and guarantees the highest levels of safety for customers and consumers alike.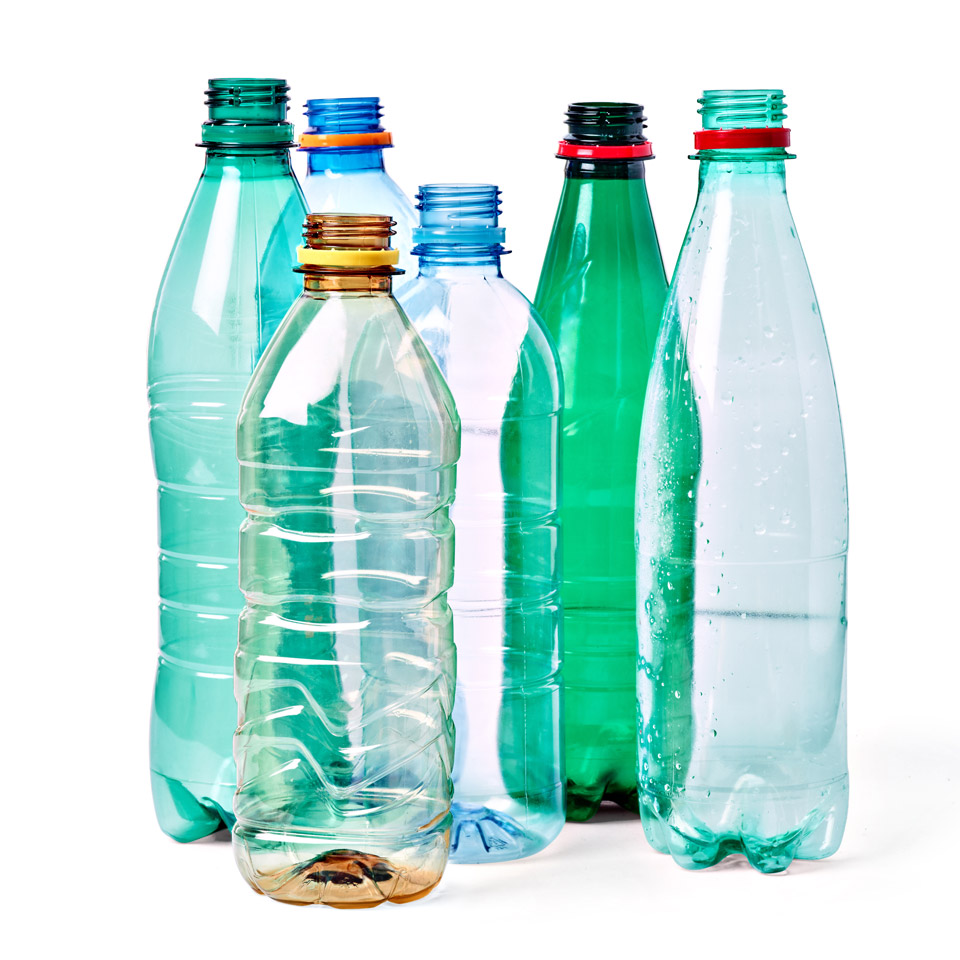 Sorting
­ Metal separation: ferrous and not ferrous
Aeraulic separation for film
Label remover
Ballistic separation
Polymers and colours detection (with laser sorting)
Manual re-sorting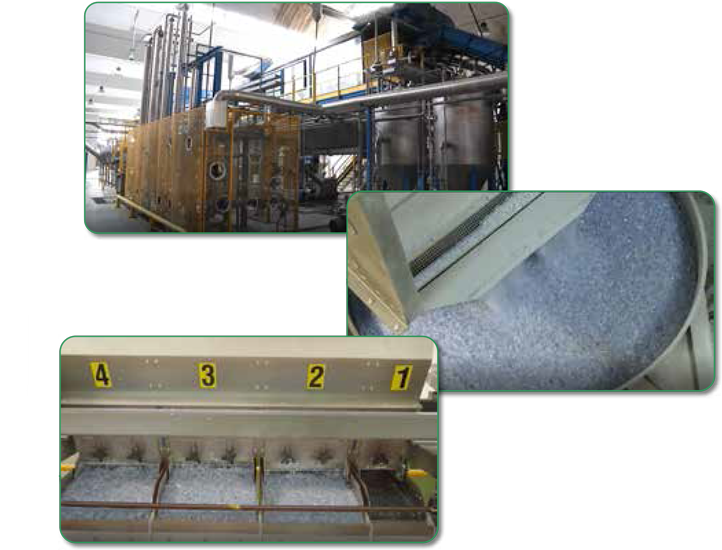 Washing
Grinders
Hot washing
Swim-sink procedure
Drying
Mixing silos
De-dusting
Coarse-grit separation
Flakes sorting: metals; polymers; colours
Packing Extrusion
Flakes packaging
Flakes extrusion
Once flake processing is complete, they are packaged into bags, ready for delivery. Alternatively, they can be sent directly to the extrusion lines for transformation into R-PET reels.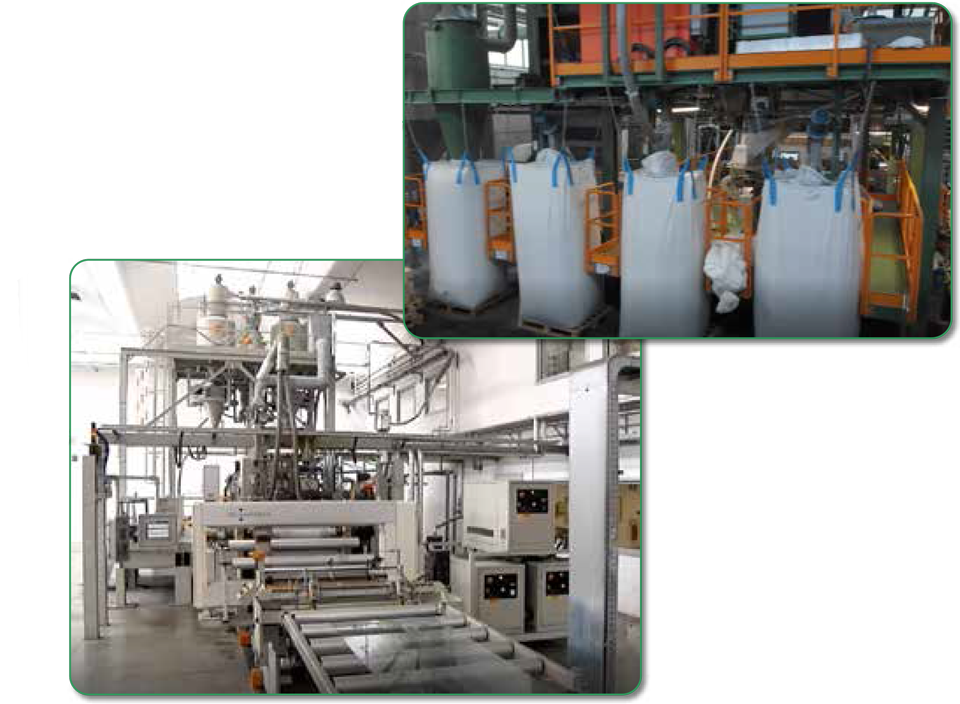 AMP: the added value

Qualification of suppliers
Control of the feedstock supply
Constant quality checks and internal lab tests
Quality of the input stream
Control of the contaminant
Continuity and consistency of supply
High quality R-PET flakes
EuCertPlast + EuCertPlast food certifications
Control over the "superclean process" for direct food contact: EFSA approved 100% R-PET